---

INTERNATIONAL JOURNAL OF ENGLISH LANGUAGE, LITERATURE AND TRANSLATION STUDIES (IJELR) is a quarterly, Indexed, Refereed and Peer Reviewed Open Access & Printed Journal (Published in March, June, Sept, and December) devoted to the critical and scholarly study of the new and the established Language, literatures in English around the world in its various manifestations as International English Literature, Postcolonial Literatures, Commonwealth Literature, New Literatures in English, and World Writing in English. It welcomes articles on the relationships among the new literatures and between the new and the established literatures.
For submissions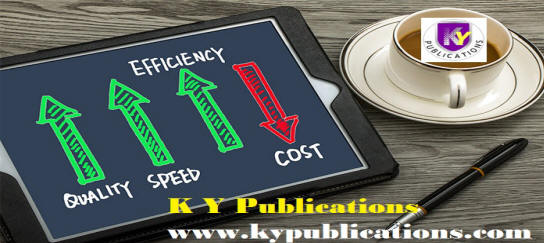 To submit an article to IJELR, please send us an email attachment to editorijelr@gmail.com,editorkypublications@gmail.com please visit our website www.ijelr.in All submissions must be received online, as email attachment.
Authors should be submitted article along with author agreement form Click here for download
NOTE: The submission must not have been previously published, nor should it be under consideration for publication elsewhere. We also have a strict policy against plagiarism. The plagiarism is checked through two methods: reviewer check and plagiarism prevention tool. All submissions will be checked by online software before being sent to reviewers. Editor in Chief having the right to publish or reject the article in pre or post publication
updated on 01-08-2015
(Vol 3. Issue.2.2016: From Page No 1 to 314 click here)

Vol 3. Issue.2.2016 (From Page No 315 -683)
Author
Article Details
Download here
THE IMPORTANCE OF COMMUNICATION & SOFT SKILLS –INDUSTRY EXPECTATIONS
Dr. ANJANEYULU GANGULA
Professor& HOD Department of Humanities & Social Sciences AVN Institute of Engineering & Technology, Hyderabad
1-3

MARAIMALAI ADIKAL'S TANI TAMIL IYAKKAM AND HISTORY OF TAMIL NATIONALISTIC MOVEMENT
S.RAJESH KUMAR
Assistant Professor Department of English, MAHER (Meenakshi University) Chennai
4-8

RE-THINKING POLITICS: A STUDY OF IAN MCEWAN'S 'THE INNOCENT'
ANTARA BHATIA
129 Munirka Vihar, Opp JNU, New Delhi
9-16

SHOPPING MALL: A NEW VERSION OF MEDIEVAL CARNIVAL JUBINAROSA.S.S
Assistant Professor, Department of English EDUCOS Arts & Science College Kuttiady, Kozhikode.
17-19

CRITICAL ANALYSIS OF BHARATHIDASAN'S WORKS IN TRANSLATION
Dr. R. MAYIL RAJ
Associate Professor of English A.V.V.M. Sri Pushpam College(Autonomous), Poondi, Thanjavur (Dt), Tamil Nadu, India
20-24

DECENTRALIZING THECENTRE: JULIE TAYMOR'S RE- PRESENTATION OF THE TEMPEST
V.S. SUJITHA
Assistant Professor St.Joseph's College, Irinjalakuda Thrissur, Kerala
25-32

PORTRAYAL OF THE MARGINALIZED CLASS IN MULK RAJ ANAND'S NOVEL TWO LEAVES AND A BUD
SANJAY N. SHENDE1, Dr M.D. DESHMUKH2
1Assistance Professor in English, Shree Shivaji College Rajura. 2Associate Professor in English, F.E.S.College Chandrapur
33-41

IRREVOCABLE ETHICS IN RABINDRANATH TAGORE'S NASTANIRH TRANSLATED IN TO CHARULATHA BY SATHYAJITH RAY
P. ATHAHAR
Assistant Professor, MITS, Madanapalle
42-44

PORTRAYING FEMALE CHARACTERS IN SELECTED NOVELS OF E. M. FORSTER'S "A PASSAGE TO INDIA", AMA ATA AIDOO'S "OUR SISTER KILLJOY" and JOSEPH CONRAD'S "HEART OF DARKNESS"
B. S. SAGAR
Lecturer, Department of English A.M.A.L. College Anakapalle, Andhra Pradesh, India
45-49

CRITICAL STUDY OF THE USE OF INTERACTIVE MULTIMEDIA TECHNOLOGIES IN ENGLISH CLASSES
SIMHACHALAM THAMARANA1, T. NARAYANA2
1Research Scholar, Department of English, Andhra University, Visakhapatnam, Andhra Pradesh, 2Professor, Department of English, Andhra University, Visakhapatnam, Andhra Pradesh
50-54

QUESTIONING CASTE: A STUDY OF RESISTANCE AGAINST CASTE-SYSTEM IN OM PRAKASH VALMIKI'S JOOTHAN
ANJALI SHARMA
Rajiv Gandhi Govt., Engineering College Kangra, Nagrota Bagwan, Himachal Pradesh.
55-63

JOHN KEATS AND THE THEOLOGY OF BEAUTY
CHANDRIKA DAS
C-90, Ramdas Marg, Tilak Nagar, Jaipur
64-68

IDEOLOGY AS REPRESENTED JUSTIFICATION OF COMEDY THROUGH FILM LANGUAGE: A VIEWPOINT FROM TELUGU MOVIES
Dr. UPENDER GUNDALA
Assistant Professor of English Studies Jayamukhi Institute of Technological Sciences, Warangal, Telangana
69-75

Remaining Articles uploaded very shortly
IJELR

Highlights


Country of Publication:

India


Publisher:

KY Publications. India


Frequency:

Quarterly


Publication Dates:

March, June, Sept, and December


Language :

English


Format :

Print & Online


Scope :

English Literature, ELT, Translational Studies,Linguistics, etc.,


Author Fees :

Yes


Open Access:

Yes

Review: Blindfold


Refereed:

Yes


Abstracted:

Yes


Indexed:

Yes


Policy:

Peer-reviewed


Peer Review Time:

7-14Days

Super Express Mode:1-2 Days


Submission E-mail :

editorijelr@gmail.com,editorkypublications@gmail.com
Focus and Scope
IJELR publishes original papers, review papers, conceptual framework, analytical and simulation models, case studies, empirical research, technical notes, and book reviews in the fields of:
Comparative Literature

Critical Theory

Cultural Studies

CALL

Discourse and Inter language Pragmatics

Discourse and Organization

English Literature

ELT and Related studies

ESL, ESP,EFL etc.,

Interdisciplinary Approaches in Literature

Interpreting Studies

Literary Studies

Literary Theory and Cultural Studies

Literature and Media

Literature in Translation

Translation in Literature

Translation Studies

Translation Studies

Translation and Globalization

World Literature

And other related themes
Types of papers Accepting
> Original Research Articles
> Super Express Papers: Research Article Needs to Publish within short period (2-3 days after submissions)
> Review Articles
> Short Communications
> Case Studies
> Letters to the editors and book reviewers
> Abstracts/Full Papers of Seminars and symposia will also consider for publications
Publication Charge
IJELR is an initiative to provide International Platform for quality research papers.
We cover the costs partially through article processing fees. Our expenses are split among editorial costs, electronic composition and production, journal information system, manuscript management system, electronic archiving, overhead expenses, and administrative costs. Moreover, we must cover the costs of publishing the accepted article plus the cost of reviewing articles the journal reject.
Note: Once the payment was done, it was not refunded in any circumstances/Printed copies dispatched only after releasing the entire issue (after 15 days from the date of issue)


Research Article, Review & Short Communications: For Indian Authors 1800Rs/For Others 85US$ (online only),

Research Scholars/Students (Proof mandatory) without any financial support: 1550Rs (for Online only)
Super Express mode: 2500Rs for Indian Authors,100$ for Others (Publish within 72 hours) online only*
For Printed copy :750Rs (Indians)
For Others: one printed copy 30US$ + Shipping charge depending upon origin country
* contact editor for more details & Conditions Apply

This work is licensed under a Creative Commons Attribution 4.0 International License.
©Copy Right www.ijelr.in, Andhra Pradesh, India
Published by
KY Publications, Bharathpet, Guntur,Andhra Pradesh
India