---

INTERNATIONAL JOURNAL OF ENGLISH LANGUAGE, LITERATURE AND TRANSLATION STUDIES (IJELR) is a quarterly, Indexed, Refereed and Peer Reviewed Open Access & Printed Journal (Published in March, June, Sept, and December) devoted to the critical and scholarly study of the new and the established Language, literatures in English around the world in its various manifestations as International English Literature, Postcolonial Literatures, Commonwealth Literature, New Literatures in English, and World Writing in English. It welcomes articles on the relationships among the new literatures and between the new and the established literatures.
For submissions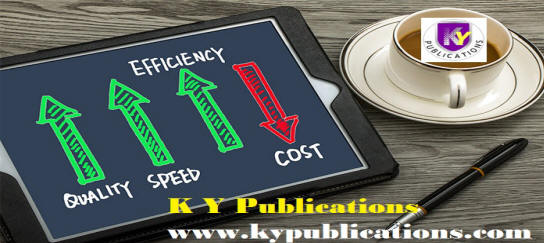 To submit an article to IJELR, please send us an email attachment to editorijelr@gmail.com,editorkypublications@gmail.com please visit our website www.ijelr.in All submissions must be received online, as email attachment.
Authors should be submitted article along with author agreement form Click here for download
NOTE: The submission must not have been previously published, nor should it be under consideration for publication elsewhere. We also have a strict policy against plagiarism. The plagiarism is checked through two methods: reviewer check and plagiarism prevention tool. All submissions will be checked by online software before being sent to reviewers. Editor in Chief having the right to publish or reject the article in pre or post publication
updated on 01-08-2015

Vol 3. Issue.2.2016 (Under Process)
Author
Article Details
Page No's
MINORITY SPEAKS FOR/AGAINST ITSELF: A READING OF BAHARUL ISLAM'S PLAY
JATRA ANUSUYA A PAUL
Assistant Professor Department of English, New Horizon College, Bangalore

1-5

POSTMODERN FEMINISM IN SHASHI DESHPANDE'S 'THAT LONG SILENCE'
Dr. VIKAS M. RAVAL
Assistant professor of English and Communication skills, Gujarat Power Engineering and Research Institute, Mehsana (Gujarat)
6-10

MARRIAGE OF LANGUAGE AND CULTURE
MERYEM KARLIK1, AZAMAT AKBAROV2
1,2Department of English Language and Literature, International Burch University, Sarajevo, 71210, Bosnia and Herzegovina
11-14

"OONH…!" FALLEN WOMEN AND SOCIETY: THE PHENOMENON OF MARGINALIZATION IN MANTO'S STORIES "INSULT"AND"MUMMY"


NANZIE ANTONY RAJ


Ph.D Scholar(PT), Department of English, National College Tiruchirappalli, TamilNadu, India
15-19

TRANSLATION AND EQUIVALENCE
Dr. M.SURESH KUMAR1, G. ASHOK VARDHAN2
1Associate Professor, Department of English, Acharya Nagarjuna University, Guntur. 2Research Scholar, Department of English, Acharya Nagarjuna University, Guntur.
20-25

EMOTIONAL INTELLIGENCE: SOCIAL COMPETENCE IN THE CHARACTER KRISHNA IN RUSKIN BOND'S "ANGRY RIVER"
Dr.A.CHANDRAN1, E.PRISCILLA2
1Advisor and consultant, RVS, Technical Campus, Coimbatore 2Assistant Professor, Department of English, Bannari Amman Institute of Technology, Sathyamangalam
26-28

TRANSMOGRIFICATION DEPICTED IN ANGELA CARTER'S 'THE BLOODY CHAMBER'
ESTHER MARIA D'CRUZ
PhD research scholar Government arts and science college Coimbatore, India
29-33

TAPESTRY OF PHILOSOPHY IN SHASHI DESHPANDE'S "MOVING ON"
S.DEVASHANTHI
Asst Prof of English, Muthayammal College of Arts and Science, Rasipuram
34-38

EXPLORATION OF LATENT IRONY IN EXPLICIT GROTESQUERY OF UPAMANYU CHATTERJEE'S WEIGHT LOSS
Dr. NIDHI NEMA
D-102/11, Shivaji Nagar, Bhopal, MP
39-43

'FOOD LONGING' IN CONTEMPORARY INDIAN SHORT STORIES: A STUDY OF GITA HARIHARAN'S 'REMAINS OF THE FEAST', MOGALLI GANESH'S 'PADDY HARVEST' AND BULBUL SHARMA'S 'JARS OF GOLD'
Dr. ROOPA PHILIP
Department of English, Post-graduate Centre, Jyoti Nivas College Autonomous, HosurRoad, Bangalore

44

-47



DISCRIMINATING POWER OF SOUNDS GOING THROUGH HISTORICAL CHANGE IN THE GLOBAL WORLD: A NEUTRAL ACCENT
Dr. SWATI A. SHARMA1, SULABHA DIXIT2
1,2Assistant Professor The Bhopal School of Social Sciences, Affiliated Barkatullah University, Bhopal, MP, India
48-55

IDENTITY AND DESIRE IN SEX: A DISCOURSE IN THE ESSAYS OF SEDGWICK'S AND EDELMAN'S


AMIR BASHIR


M.A IN ENGLISH (UNIVERSITY OF KASHMIR) INDIA TEACHING LITERARY THEORY AT INDRA GANDHI NATIONAL OPEN UNIVERSITY,SP COLLEGE SRINAGAR
56-58

INVESTIGATING THE DEFRMATION OF HAFIZ METAPHORS TRANSLATION THROUGH BERMAN (1985) DEFORMATIVE SYSTEM: A COMPARATIVE STUDY
FATEME KARGARZADEH1, ABBAS PAZIRESH2
1Department of Foreign languages, Kerman Science Research Branch, Islamic Azad University, Kerman, Iran 2Department of Foreign Languages, Kuzestan Science Research Branch, Islamic Azad University, Ahvaz, Iran
59-65

THE EMANCIPATED WOMEN IN THE PLAYS OF CHEKHOV
B.SUCHARITA
Associate Professor and Head Dept of English Pachaiyappa's College, Chennai
66-68

AWAY FROM THE NORM: A CRITICAL STUDY OF RUSKIN BOND'S WOMEN
D. SRAVANA JYOTHI1, Dr. M. RAGHU RAM2, Dr. M. SURESH KUMAR3
1Research Scholar, JNTUK, Kakinada 2Research Supervisor, Professor, S&H, VVIT, Nambur 3Research Co - Supervisor , Dept. of Eng., ANU, Nagarjuna Nagar, India
69-72

GAME OF POWER POLITICS TRANSFORMING A PETRIFIED PRINCESS INTO AN UNDOMITABLE STRONG POLITICAL LEADER IN VIJAY TENDULKAR'S "ENCOUNTER IN UMBUGLAND"
SURETE
Research Scholar, Mewar University Chittorgarh, Rajasthan
73-76

STUDY OF RACISM: A SNAPSHOT
RAJESH N. SONKUSARE
Assistant Professor, English Shrimati Ambabai K. Khobragade Arts And Science College, Gangalwadi Th: Brahmapuri Dt: Chandrapur(M.S)
77-78

COMPARE AND CONTRAST: A CRITICAL ESTIMATE OF THE CHARACTERS OF RAINA AND LOUKA IN GEORGE BERNARD SHAW'S PLAY ARMS AND THE MAN
SANJUMANARA KHATUN1, SIBASIS JANA2
1Department of English,Vinayak Mission University, Saleem, Tamilnadu, India 2Department of English, Vidyasagar University, Midnapore, West Bengal, India
79-82

LIFE SKILLS THROUGH ESL ACTIVITIES IN RURAL GOVERNMENT SCHOOLS OF TELANGANA
GUMIDELLY SWAMY1, G.MAHENDER2
1Lecturer in English ,Sri Chaitanya Degree College, Toopran, Medak Dist,Telangana State 2Lecturer in English, Kakathiya Jr College,Uppal RR Dist, Hyderabad.
83-87

LOCAL GAMES OF CHILDHOOD AND ADOLESCENCE NORTH OF THE FARS, EGHLID AND SOURMAQ


MOHAMMAD REZA TAGHIEH*1, RAZIYEH TAGHIEH2, JAVAD, OLYAEE 3


1*Corresponding Author, PhD. Student of Persian Language and Literature (Mystical Orientation), Persian Language and Literature College, Shiraz University and Islamic Azad University, branch of Eghlid.
2Student of Speech and Language Pathology, Shiraz University of Medical Sciences,
3MA, Persian Language and literature, Islamic Azad University Eghlid.
88-97

ELEMENT OF HISTORY IN GIRISH KARNAD'S TUGHLAQ
JITENDRA SINGH
Research Scholar Department of English, H.N.B.G.U. Srinagar, Garhwal
98-102

RURAL LIFE IN GULZAR'S POETRY
BASHARAT UL HAQ
Research Scholar, School of Studies in English, Vikram University Ujjain (M.P)
103-106

SOME LEGENDS OF INDIAN ENGLISH NOVEL
Dr. NEELIMA DUBEY
Associate professor in English Sri Bhagwan Dutta Girls Degree College,Kakval, Gauri Bazar, Deoria, UP
107-110

FEATURING FEMININE MEN: CONFIGURING THE NEW MAN HERO IN THE SELECT BOLLYWOOD FILMS OF NEW MILLENNIUM
EESHAN ALI1, NIRBAN MANNA2
1Research Scholar, Department of HSS, Indian School of Mines, Dhanbad, Jharkhand, 2Assistant Professor , Department of Humanities and Social Sciences, Indian School of Mines, Dhanbad.
111-116

ASIAN AMERICAN LITERATURE AND CULTURAL CONSENT: A CRITICAL ANALYSIS OF SELECTED NOVELS OF BHARATI MUKHERJEE
G.STALIN
Assistant Professor & Ph.D Research Scholar, P M Thevar College, Usilampatti, Madurai
117-120

UNDERSTANDING TRANSLATION OF INDIAN LITERATURE INTO ENGLISH DURING COLONIAL AND POSTCOLONIAL ERA: A SOCIO-HISTORICO-POLITICAL PERSPECTIVE
Dr. SUSHIL KUMAR
Assistant Professor (English) Punjabi University Campus, Talwandi Sabo (Punjab)
121-126

SOFT SKILLS: A CHALLENGE
CANDICE ANN SAMPSON1, Dr. ANURADHA NONGMAITHEM2
1Soft Skills Trainer, British English Technical Academy (BETA),New Delhi 2Assistant Professor in English, Humanities and Social Sciences Department National Institute of Technology Agartala, Jirania, Brajala, West Tripura
127-129

A SUGGESTED PROCEDURE FOR AN ACADEMIC ENGLISH READING PROFICIENCY TEST AT ALBAHA UNIVERSITY LEVEL
SAEED ABDALLA M. ALZAHRANI
Department of English language Al Baha University Saudi Arabia
130-140

SPIRITUAL DUST TRACKS ON THE ROAD
Dr. DISHA MADAN
P.G. Department of Studies in English Nehru College and P G Centre, HUBLI, (Karnataka)
141-148

F.SCOTT FITZGERALD'S "THE GREAT GATSBY" AS A FAILURE OF AMERICAN DREAM
DHANARAJ P. KENDUR
Research Scholar Dept. of English Karnatak University, Dharwad, Karnataka.
149-151

CONTEMPORARY LITERARY DISCOURSES AND TRANSLATION STUDIES
AWANISH RAI
Department of English Deen Dayal Upadhyaya Gorakhpur University Gorakhpur (U.P.)
152-156

LIGHTING THE HOUSE A PSYCHOANALYTIC READING OF VIRGINIA WOOLF'S TO THE LIGHTHOUSE
Dr. NILANKO MALLIK
Asst. Teacher, HS Department, Nava Nalanda, India
157-161

ROLE OF SOCIAL, POLITICAL AND RELIGIOUS CONCERNS IN CHINUA ACHEBE'S THINGS FALL APART
MANJINDER KAUR
Department of English, Punjabi University, Patiala
162-164

AMMU'S TRAGEDY: AN ALIENATED VOICE OF ARUNDHATI ROY'S THE GOD OF SMALL THINGS
Dr. VARUN GULATI
Assistant Professor, Department of English, Shivaji College, (NAAC Accredited grade A) University of Delhi, Ring Road, Raja Garden, New Delhi, India
165-169

THE CITY WITHOUT SIGNS
GAYATHRI M.V.
Research Scholar, School of Letters, M.G. University
170-174

THE SEEING AND THE BLIND: INTERDISCURSIVITY IN ARAB POLITICAL DISCOURSE Dr. EMAD ABDUL LATIF
Affiliated to Qatar University Department of Arabic Linguistics and Literature - Faculty of Arts- Cairo University, Giza, Egypt
175-186

EXPERIMENTS WITH LANGUAGE IN RUSHDIE'S MIDNIGHT'S CHILDREN : A CRITICAL STUDY
RITU
Research Scholar, GKVV, Haridwar, Uttarakhand
187-193

RELIGION AS A MARGINALISING AGENT IN BALDWIN'S GO TELL IT ON A MOUNTAIN
ANISHA KURIAKOSE
Guest Lecturer Vattakuzhy house Vallachira (P.O.), Thrissur, Kerala
194-197

REPRESENTATION OF DISABLED CHARACTERS IN LITERATURE
Dr. SOMDEV BANIK
Assistant Professor Department of English, Tripura University
198-201

PANNA NAYAK'S SHORT STORIES–VOICING THE UNVOICED FEMININE HEART
Dr. DARSHA JANI
Associate Professor & Head, Department of English Municipal Arts & U B Science College, Mehsana (North Gujarat)
202-206

CORPORATE GREED AND THIRD WORLD GUINEA PIGS: JOHN LE CARRÉ'S THE CONSTANT GARDENER
Dr. M NAZIR ALI
Associate Professor of English, Kanchi Mamunivar Centre For Post Graduate Studies (Govt.,), Puducherry
207-210

IDENTITY CRISIS OF WOMEN CHARACTERS IN THE SELECT WORKS OF KAMALA DAS & SHASHI DESHPANDE
BHARTI NAGPAL1, Dr. JYOTI SHARMA2
1Research Scholar, FET, Manav Rachna International University, Faridabad 2Associate Prof., Faculty of Media Studies and Humanities, MRIU, Faridabad
211-216

ON GILES' APPROACHES TO ALLUSION TRANSLATION IN STRANGE STORIES FROM A CHINESE STUDIO -FROM THE PERSPECTIVE OF RELEVANCE THEORY
KAIWEI YAN
School of Foreign Languages, China West Normal University, Nanchong, Sichuan, China
217-222

WOMEN SUBJUGATION AND EMPOWERMENT IN ANITA NAIR'S 'LADIE'S COUPE'
RAJESH REDDY B.L
Assistant Professor Department of English, SVR Engineering College, Nandyal , Kurnool(D), Andhra Pradesh (State)
223-227

STYLISTIC ANALYSIS OF TAX LAW —— TAKE "THE LAW OF THE PEOPLE'S REPUBLIC OF CHINA ON ENTERPRISE INCOME TAX" AS AN EXAMPLE
XUE RUI1, NIU MAN2
1Beijing International Studies University, China. 2Xi'an International Studies University, China.
228-236

IJELR Highlights


Country of Publication:

India


Publisher:

KY Publications. India


Frequency:

Quarterly


Publication Dates:

March, June, Sept, and December


Language :

English


Format :

Print & Online


Scope :

English Literature, ELT, Translational Studies,Linguistics, etc.,


Author Fees :

Yes


Open Access:

Yes

Review: Blindfold


Refereed:

Yes


Abstracted:

Yes


Indexed:

Yes


Policy:

Peer-reviewed


Peer Review Time:

7-14Days

Super Express Mode:1-2 Days


Submission E-mail :

editorijelr@gmail.com,editorkypublications@gmail.com
Focus and Scope
IJELR publishes original papers, review papers, conceptual framework, analytical and simulation models, case studies, empirical research, technical notes, and book reviews in the fields of:
Comparative Literature

Critical Theory

Cultural Studies

CALL

Discourse and Inter language Pragmatics

Discourse and Organization

English Literature

ELT and Related studies

ESL, ESP,EFL etc.,

Interdisciplinary Approaches in Literature

Interpreting Studies

Literary Studies

Literary Theory and Cultural Studies

Literature and Media

Literature in Translation

Translation in Literature

Translation Studies

Translation Studies

Translation and Globalization

World Literature

And other related themes
Types of papers Accepting
> Original Research Articles
> Super Express Papers: Research Article Needs to Publish within short period (2-3 days after submissions)
> Review Articles
> Short Communications
> Case Studies
> Letters to the editors and book reviewers
> Abstracts/Full Papers of Seminars and symposia will also consider for publications
Publication Charge
IJELR is an initiative to provide International Platform for quality research papers.
We cover the costs partially through article processing fees. Our expenses are split among editorial costs, electronic composition and production, journal information system, manuscript management system, electronic archiving, overhead expenses, and administrative costs. Moreover, we must cover the costs of publishing the accepted article plus the cost of reviewing articles the journal reject.
Note: Once the payment was done, it was not refunded in any circumstances/Printed copies dispatched only after releasing the entire issue (after 15 days from the date of issue)


Research Article, Review & Short Communications: For Indian Authors 1800Rs/For Others 85US$ (online only), (with One print copy 2500Rs/For others 115US$ )

Research Scholars/Students (Proof mandatory) without any financial support: 1550Rs(for Online only)
Super Express mode: 2500 Rs for Indian Authors,100$ for Others (Publish within 72 hours) online only*
We accept publication fee for Global authors as 500 Chinese Yuans/85 US$ /80 Euro's/70£
( for online publication)/Iranian Rials* (IRR) (for Iranian Authors only)*
For Printed copy :750Rs/30US$/25£ Extra for the Online publication fee
* contact editor for more details & Conditions Apply

This work is licensed under a Creative Commons Attribution 4.0 International License.
©Copy Right www.ijelr.in, Andhra Pradesh, India
Published by
KY Publications, Bharathpet, Guntur,Andhra Pradesh
India