---

INTERNATIONAL JOURNAL OF ENGLISH LANGUAGE, LITERATURE AND TRANSLATION STUDIES (IJELR) is a quarterly, Indexed, Refereed, and Peer Reviewed Open Access & Printed Journal (Published in March, June, Sept, and December) devoted to the critical and scholarly study of the new and the established Language, literatures in English around the world in its various manifestations as International English Literature, Postcolonial Literatures, Commonwealth Literature, New Literatures in English, and World Writing in English. It welcomes articles on the relationships among the new literatures and between the new and the established literatures.
For submissions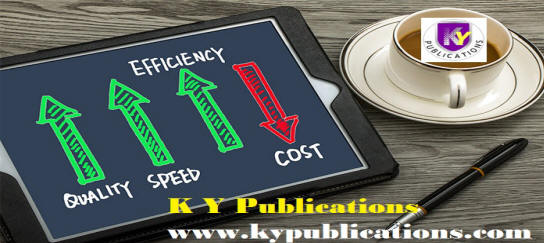 To submit an article to IJELR, please send us an email attachment to editorijelr@gmail.com, editorkypublications@gmail.com
All submissions must be received online, as email attachment.
Before Submission, please check your article format : 1.Title 2. Author (s) Details 3.Abstract 4.Key Words, 5 Introductions/discussion 6.References/Work cited 7.Author Photograph (optional)
Authors should be submitted article along with author agreement form Click here for download
Journal Key Words: English Literature Journal, Print Journal, Linguistics Journal, Translation Journal, Indian English Literature Journal, Online English Journal, Indexed journal, English Language Journal, English Journal With Impact Factor
NOTE: The submission must not have been previously published, nor should it be under consideration for publication elsewhere. We also have a strict policy against plagiarism. The plagiarism is checked through two methods: reviewer check and plagiarism prevention tool. All submissions will be checked by online software before being sent to reviewers. Editor in Chief having the right to publish or reject the article in pre or post publication
updated on 01-08-2015
---

Volume 5.Issue 2.2018 (April-June) Under Progress
Author

Article
Page No
PROBLEMS AND REMEDIES IN LEARNING ENGLISH AS A SECOND LANGUAGE
VIJAYALAKSHMI K. S
Assistant Professor, Vels University
1-2

A STUDY ON ARUNDHATI ROY'S "THE MINISTRY OF UTMOST HAPPINESS"
SUSHREE SMITA RAJ
Research Scholar North Orissa University Odisha
3-6

ASSESSMENT OF ENGLISH LANGUAGE LEARNING FOR ENGINEERING STUDENTS WITH SPECIAL REFERENCE TO STUDENTS FROM RURAL AREAS OF JAIPUR, RAJASTHAN
DEV BRAT GUPTA1, Dr. ROOBLE VERMA2
1Assistant Professor, Arya Institute of Engineering Technology and Management, Ajmer Road, Jaipur, 302026,
2Associate Professor, School of Studies in English, Vikram University, Ujjain (MP) 456010
7-12

IS MOTHER AN EMBODIMENT OF LOVE? – A SPECIAL REFERENCE TO TONI MORRISON'S GOD HELP THE CHILD
Prof. Dr. A.R. UMA RAMAMOORTHY
Research Centre in English Saraswathi Narayanan College (Autonomous), Madurai – 625022
13-19

REVIEW OF THE IMPACT OF TEXTUAL GLOSSES ON VOCABULARY LEARNING
Fatima Mohamed Ali Hamed
English Department, Faculty of Languages Sudan University of Science and Technology
20-25

RECONSTRUCTING IDENTITY THROUGH GEOGRAPHY: DISPLACEMENT AND ALIENATION IN JHUMPA LAHIRI'S THE LOWLAND
JIJO JOHN VARUGHESE
MA, M G UNIVERSITY, KOTTAYAM
26-29

METHODS OF TEACHING AND LEARNING ENGLISH
S.SRAVANI1, Dr M. SARAT BABU2
1Research scholar, Department of English, Rayalaseema University, Kurnool, Andhra Pradesh, India 2Part Time Professor, Department of English, Rayalaseema University, Kurnool, Andhra Pradesh, India
30-36

THE HIDDEN REWARDS OF EXTENSIVE READING IN ENGINEERING EDUCATION
Prof. M. SURESH KUMAR1, G. HAROLD2
1Professor, Department of English, Acharya Nagarjuna University, Andhra Pradesh, India 2Research scholar, Department of English, ANU, Andhra Pradesh, India
37-41

GENDER-BASED LINGUISTIC VARIATIONS: THE COMPARATIVE STUDY OF RAYA AND AGAME TIGRIGNA SPEAKERS IN SOUTHERN AND SOUTH - EASTERN TIGRAY
ALGANESH MULUGETA1, Prof. C.R.S. SARMA2
1Andhra University, Visakhapatnam, India
2Andhra University, Visakhapatnam, India
42-49

GENRE ANALYSIS: INVESTIGATION OF SAUDI EFL LEARNERS' PhD DESSEERTATION ACKNOWLEDGEMENTS IN THE FIELD OF APPLIED LINGUISTICS
Dr. Ahmed Khider Ahmed Othman
Dept. of English Languages & Translation, Faculty of Education & Arts, University of Tabuk
50-56

ROLE OF GODS AND GODDESSES IN GIRISH KARNAD'S HAYAVADANA DABBETA RAMESH
Lecturer in English, RD Women's Degree College, Hanamkonda, Warangal
57-59

THE CASE OF THE DISILLUSIONED SOLDIER: AN ANALYSIS OF DALTON TRUMBO'S JOHNNY GOT HIS GUN
SIDDHARTHA SANKAR BHAGAWATI
Former Student [Master of Arts] Department of English, Gauhati University, Class of 2012-14
60-63

THE ALCHEMY OF SPACE: TRANSLATION OF SHAKESPEARE'S SONNETS IN HINDUSTANI BY DR. K.K RISHI
Dr. PARNEET JAGGI
Assistant Professor, English Dr. B.R.Ambedkar Government College, Sri Ganganagar, Rajasthan
64-69

DISCOURSE OF IMAGES AND INSIGHTS – A PRESIDENT AND A DIPLOMAT
Dr. T. RADHAKRISHNA MURTY
Professor of English, Vignan's Institute of Engineering for Women, Besides VSEZ, Visakhapatnam
70-73

THE IMPORTANCE OF NON VERBAL COMMUNICATION
Prof. SEEMA SANDHU MANN
Sandip Polytechnic, Mahiravani, Nashik.
74-78

EXPLORING SUDAN SCHOOL CERTIFICATE ENGLISH EXAMINATION CONSTRUCTION: ARABICIZATION ROLE IN ENGLISH DECLINE


ABDALLA ABD ELRAHMAN AHMED BADAWI1, MAHMOUD ALI AHMED OMER2 SABIR MIRGANI ALI AHMED3


1,2,3SUDAN UNIVERSITY OF SCIENCE &TECHNOLOGY-College of languages
79-86

THE EFFECTIVENESS OF TEACHING LITERATURE IN SURMOUNTING THE WRITING PROBLEMS OF SUDANESE LEARNERS OF ENGLISH (A Case Study with Basic Schools Students of Al-Gezira State)


Sheikheldin Abdallah Ahmed Kheirelseed & Dr. Abdul- Gadir Mohammed Ali Adam

87-95

NEW TRENDS IN MODERN INDIAN ENGLISH POETRY BY SELECTED WOMEN POETS
JAGDISH DAWAR1, Dr. ROOBLE VERMA2
1Research Scholar, School of Studies in English, Vikram University, Ujjain (M.P.)
2Associate Professor, School of Studies in English, Vikram University, Ujjain (M.P.) 456010
96-99

THE IMPACT OF ANXIETY ON LANGUAGE PERFORMANCE
SALEEM KHALID JEBUR1*, RAFIZAH BINTI MOHD RAWIAN2
1,2College of Arts & Sciences (CAS) University Utara Malaysia (UUM), Baghdad, Iraq
100-109

THEMATIC CONCERNS IN "THE REMAINS OF THE DAY" BY KAZUO ISHIGURO
Dr. SHIKHA AGARWAL
Assistant professor Skit Engineering College Jaipur
110-114

EVOLUTION IN NARRATIVE TECHNIQUE THROUGH FEMINIST PERSPECTIVES IN COETZEE'S FOE AND DISGRACE
VARSHA BHANDARI
(Research Scholar) S.S in English, Vikram University Ujjain (M.P.)
115-118

HUMANISM IN BABURAO BAGUL'S JEVHA MI JAAT CHORLI HOTI! AND MARAN SWASTA HOTA AAHE
GHANSHAM SARDAR BAVISKAR
Asst. Professor, Department of English RNC Arts, JDB Commerce & NSC Science College, Nasik
119-123

INTERTEXTUALITY IN T. S. ELIOT'S THE LOVE SONG OF J. ALFRED PRUFROCK AND GERONTION: A CRITICAL STUDY
PRODIP KUMAR ADHIKARI
Assistant Professor, Department of English, Islamic University, Kushtia-7003, Bangladesh
124-132

EMERGENCE OF A NEW WOMAN FROM INNOCENCE TO EXPERIENCE IN THE LIGHT OF FEMINIST STANCE
K.KAVITHA1, Dr. J. SAMUEL KIRUBAHAR2
1Research Scholar in English – Part time PhD (Category- B), Bharathiar University, Coimbatore, Tamil nadu. 2Associate Professor, Dept of English, Research Supervisor, Bharathiar University, Coimbatore. Department of English, V.H.N.S.N. College, Virudhunagar, Tamil nadu
133-137

INVESTIGATING THE CHALLENGES OF RELIGIOUS TRANSLATION BETWEEN ENGLISH AND FRENCH LANGUAGES (A Case Study with Surah OF Al-Kahf)
Dr. ZEINAB ISAM HASSOUN
Assistant Professor: University of Medical Sciences and Technology
138-145

'SOCIO POLITICAL CONSIOUSNESS OF WOMEN' IN RABINDRANATH TAGORE'S NOVEL "GORA"
ALINA MOHAPATRA
Research Scholar, Department of English, Fakir Mohan University, Balasore, Odisha, India
146-150

DEMONSTRATING CULTURAL AND LINGUISTIC HINDRANCES ENCOUNTER ARAB TRANSLATORS IN RELIGIOUS TRANSLATION
Dr. ZEINAB ISAM HASSOUN
Assistant Professor: University of Medical Sciences and Technology
151-162

LITERATURE AND SOCIETY
- BOTH SIDES OF A COIN
K.SAMBASIVARAO
Department of English, D.A.R.College, Nuzvid, Andhra Pradesh, India
163-167

CHARACTERISTIC OF THE CHARACTERS IN THE NOVEL NADI KE DWEEP
Dr. BEAUTI DAS
Asst. Prof. Department of Hindi, Chhaygaon College
168-173

TRANSLATIONS OF THE KINDS OF FIGURATIVE LANGUAGE IN THE MATHEW GOSPEL: WITH SPECIAL REFERENCE TO ELECTRONIC BIBLE OF ENGLISH AND INDONESIAN


LEWI BENTANG1, ABDUL HAKIM YASSI2, NOER JIHAD SALEH2

1Kupang State Agriculture Polytechnic, Kupang, Indonesia 2Linguistics Department of Hasanuddin University, Indonesia
174-181

CHALLENGES FROM IRANIAN TEACHERS' PERCEPTIONS TOWARD THE INTEGRATION OF ICT IN LANGUAGE TEACHING
Dr. HOSSEIN SIAHPOOSH1, MATIN RAMAK2*, ZAHRA KOUHI2, BEHNAM JAVANDEL2


Department of EnglishLanguage, Ardabil Branch, Islamic Azad University, Ardabil, Iran

182-187

THE COUNTRY AND THE CITY THE PERCEPTION OF THE NRI IN INDIAN CINEMA
NAYANA GEORGE
MA English (2017-2019) The English and Foreign Languages University, Hyderabad
188-192

KAMALA DAS'S MY STORY: A BIOMYTHOGRAPHY
Dr. SUBRATA SAHOO
Assistant Professor, Department of English (UG & PG), Prabhat Kumar College, Contai, West Bengal
193-196

ARAVIND ADIGA'S "THE WHITE TIGER": A CONTENT ANALYSIS
RAMESH BABU V.R1, Dr.DEEPA CAROLINE D2
1Research Scholar, Department of English, Karpagam Academy of Higher Education, Coimbatore -641021, Tamil Nadu, India,2Associate Professor and Guide, Department of Science and Humanities, Karpagam Academy of Higher Education, Coimbatore -641021, Tamil Nadu,
197-200

The Effect of Music and Songs in Learning of Second Language
SAFAA ABDULHAMZA MOHSIN, MANVENDER K.
School of Education and Modern Languages, College of Arts and Sciences, Universiti Utara Malaysia (UUM), 06010 Sintok, Kedah, Malaysia
201-205

TECHNIQUE IN THE SELECTED NOVELS OF MARGARET ATWOOD
Dr. PRIYA SHARMA
Assistant Professor, Department of English Jazan University, Saudi Arabia
206-213

NAYANTARA'S A SITUATION IN NEW DELHI A SAGA OF TRAUMA, TRAVAILS AND TRIUMPH
Dr PRIYANKA SHARMA
Associate Professor, Dept. of English KIET, Ghaziabad
214-218

Remaining Articles uploaded very shortly


IJELR

Highlights


Country of Publication:

India

Established :

2014


Publisher:

KY Publications. India


Frequency:

Quarterly


Publication Dates:

March, June, Sept, and December


Language :

English


Format :

Print & Online


Scope :

English Literature, ELT, Translational Studies,Linguistics, etc.,


Author Fees :

Yes


Open Access:

Yes

Review: Blindfold


Refereed:

Yes


Abstracted:

Yes


Indexed:

Yes


Policy:

Peer-reviewed


Peer Review Time:

7-14 working Days

Review process: three step process
Step 1: Checking for plagiarism with latest softwares
Step 2: Review by external examiner
Step 3:Reviewed by Editor-in-chief/Editorial Board Member
Super Express Mode:1-2 working Days


Submission E-mail :

editorijelr@gmail.com, editorkypublications@gmail.com
Focus and Scope
IJELR publishes original papers, review papers, conceptual framework, analytical and simulation models, case studies, empirical research, technical notes, and book reviews in the fields of:
Comparative Literature

Critical Theory

Cultural Studies

CALL

Discourse and Inter language Pragmatics

Discourse and Organization

English Literature

ELT and Related studies

ESL, ESP,EFL etc.,

Interdisciplinary Approaches in Literature

Interpreting Studies

Literary Studies

Literary Theory and Cultural Studies

Literature and Media

Literature in Translation

Translation in Literature

Translation Studies

Translation Studies

Translation and Globalization

World Literature

And other related themes
Types of papers Accepting
> Original Research Articles
> Super Express Papers: Research Article Needs to Publish within short period (2-3 working days after submissions)
> Review Articles
> Short Communications
> Case Studies
> Letters to the editors and book reviewers
> Abstracts/Full Papers of Seminars and symposia will also consider for publications

This work is licensed under a Creative Commons Attribution 4.0 International License.
©Copy Right www.ijelr.in, Andhra Pradesh, India
Published by
KY Publications, Bharathpet, Guntur,Andhra Pradesh
India