---

INTERNATIONAL JOURNAL OF ENGLISH LANGUAGE, LITERATURE AND TRANSLATION STUDIES (IJELR) is a quarterly, Indexed, Refereed and Peer Reviewed Open Access & Printed Journal (Published in March, June, Sept, and December) devoted to the critical and scholarly study of the new and the established Language, literatures in English around the world in its various manifestations as International English Literature, Postcolonial Literatures, Commonwealth Literature, New Literatures in English, and World Writing in English. It welcomes articles on the relationships among the new literatures and between the new and the established literatures.
For submissions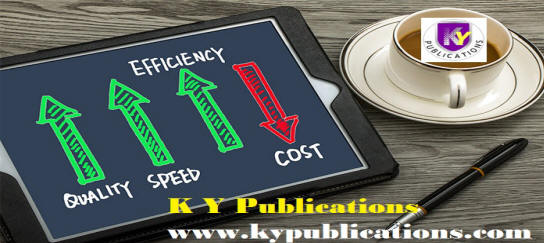 To submit an article to IJELR, please send us an email attachment to editorijelr@gmail.com,editorkypublications@gmail.com please visit our website www.ijelr.in All submissions must be received online, as email attachment.
Authors should be submitted article along with author agreement form Click here for download
NOTE: The submission must not have been previously published, nor should it be under consideration for publication elsewhere. We also have a strict policy against plagiarism. The plagiarism is checked through two methods: reviewer check and plagiarism prevention tool. All submissions will be checked by online software before being sent to reviewers. Editor in Chief having the right to publish or reject the article in pre or post publication
updated on 01-08-2015
(Vol 3. Issue.2.2016: From Page No 1 to 314 click here)

Vol 3. Issue.2.2016 (From Page No 315 - under progress)
Author
Article Details
Page No's
ECOLOGICAL IMPERIALISM IN GEORGE ORWELL'S BURMESE DAYS AND COMING UP FOR AIR
P. SARAVANAN1, Dr. J. JASMINE ALEX PRABHA2
1Ph. D Research Scholar in English, Govt. Arts College, Karur 2Associate Professor in English, Chettinad College of Engineering & Technology, Karur.

315-318

'DOUBLETHINK' AND IDEOLOGY: A CRITICAL STUDY OF GEORGE ORWELL'S 1984
SK MUSTAFA MD N EHSANUL HOQUE
Research Scholar, Department of English Aligarh Muslim University, Aligarh, U.P, India
319-322

PRAGMATIC PARTICLES IN ONLINE SYNCHRONOUS SESSIONS AMONG AFRICAN HIGHER EDUCATION MANAGERS
GABRIEL B. EGBE PhD
Department of English and Literary Studies Veritas University, Abuja, Nigeria
323-336

LIMBALE'S THE OUTCASTE (AKKARMASHI): PORTRAYAL OF A DALIT'S LIFE
AJEET DEHARIYA
Research Scholar, Department of English and Other European Languages Dr. Harisingh Gour Vishwavidyalaya, Sagar (A Central University)
337-341

ALICE WALKER'S 'THE COLOR PURPLE' AS A NOVEL OF CHALLENGE TO MALE AUTHORITY
Dr.K.DHANALAKSHMI
Associate Professor Department of English,Siddharth Institute of Engineering & Technology.Puttur
342-345

THE THING ABOUT AMIR ALI: THE DECONSTRUCTION OF COLONIAL DISCOURSE ON THUGGEE IN TABISHKHAIR'STHE THING ABOUT THUGS AYUSMAN CHAKRABORTY
Assistant Professor, Department of English Taki Government College, Taki, West Bengal
346-353

SOCIAL CHALLENGES IN GIRLS' EDUCATION WITH REFERENCE TO 'I AM MALALA'
Dr. PURNIMA BALI
Assistant Professor, Department of Applied Sciences, A P Goyal Shimla University, Shimla (H.P.) India
354-356

RELIGIOUS ASPECT OF NISSIM EZEKIEL'S POEMS
Dr. NISHI SHARMA
Assistant Professor JSS ACADEMY OF TECHNICAL EDUCATION, NOIDA
357-359

USING LITERATURE CIRCLES ON ENHANCING EFL LEARNERS' LITERARY TEXTS' READING COMPREHENSION: THE CASE OF ALBAHA UNIVERSITY STUDENTS
AHMED ABDALLA SAEED ADAM1, ABDULGHANI EISSA TOUR MOHAMMED2
1College of Science and Arts, Albaha University, Almikhwa, Saudi Arabia. 2College of Sciences and Arts, Araas, Qassim University, Kingdom of Saudi Arabia - P.O. Box 53 Qussim
360-366

WOMEN SUBJUGATION AND EMPOWERMENT IN ANITA NAIR'S "MISTRESS".
RAJESH REDDY B.L
Assistant Professor Department of Humanities & Sciences SVR ENGINEERING COLLEGE, Nandyal, Kurnool(D), Andhra Pradesh (State)

367-370



A DOLL'S HOUSE AND THE COLLISION BETWEEN MATRIARCHAL INDIVIDUALITY AND PATRIARCHAL SUBJUGATION
SADIA AFRIN1, HABIBUR RAHAMAN2
1M.A Student (Literature in English) Department of English, University of Dhaka, Bangladesh 2Lecturer in English, Bangabandhu Sheikh Mujibur Rahman Science & Technology, University,Bangladesh

371-378



HUMAN RIGHTS: THE CENTRIFUGAL FORCE TO RESIST EXPLOITATIONS IN ARUNDHATI ROY'S 'THE GOD OF SMALL THINGS'
Dr. SANTOSH J. MISHRA
Assist. Prof., Dept. of English, K.V. Pendharkar College, Dombivli

379-383



CASTE, RACE AND COLOR IN ASURA THE TALE OFTHE VANQUISHED
Dr. VRUSHALI DEOLE
Asst. Professor in English K J Somaiya Institute of Engineering & Information Technology, Dept. of Basic sciences & Humanities, Ayurvihar, off. Eastern Express Highway, Sion, Mumbai.

384-389



MEMORIA: MOURNING AND MELANCHOLY IN CHAUCER'S THE BOOK OF THE DUCHESS
DAVID PECAN
Department of English, SUNY Nassau Community College, Bradley Hall, One Education Drive, Garden City, NY 11530

390-395



…OF VEILS AND WAILS: BAPSI SIDHWA'S THE PAKISTANI BRIDE
Dr SONIKA SETHI
Dept of English S D College, Ambala Cantt

396-402



SUBTLE TRANSITION IN CHUGTAI'S "THE HEART BREAKS FREE AND THE WILD ONE"
GEETANJALI RATHORE
Research Scholar, Banasthali University Department of English and Modern European Languages Rajasthan
403-406

WEAK FORMS IN THE ENGLISH SPOKEN BY ENGINEERING STUDENTS: EFFECTIVENESS OF INTEGRATED APPROACH OF INSTRUCTION
Dr. CH.SWATHI 1, Y.JAYASUDHA2, J.V. SUNITA 3
1,2,3Asst. Professor, Dept. of English, GITAM Institute of Technology, GITAM University, Visakhapatnam
407-410

A PSYCHOANALYTICAL STUDY OF SYLVIA PLATH'S THE BELL JAR
NAVYA CHANDRAN
Research Scholar, Sri Sankaracharya University Kalady
411-415

THE DEVIANT LOVES OF CLASSICAL TAMIL LOVE POETRY
Dr M NAZIR ALI
Associate Professor of English, Kanchi Mamunivar Centre for PG Studies, Puducherry
416-422

THE QUESTION OF IDENTITY AND ALIENATION BETWEEN LIFE AND DEATH FROM JHUMPA LAHIRI'S NOVELS 'THE LOWLAND' AND 'THE NAMESAKE'
V. RAMYA
M. Phil (English) Kakathiya University Telangana
423-435

CASTE AND UNTOUCHABILITY: DENOUNCING, HUMILIATION OF OUTCASTES IN THE MAHABOOBNAGAR- DISTRICT OF TELANGANA STATE
AGIRISHETTY SRINIVASULU
Assistant Professor of English, Brilliant Institute of Engineering & Technology, Abdullahpur, Ranga Reddy-TS
436-438

JAYA'S ODYSSEY- EXTENDED SOCIETAL PERSPECTIVE OF SHASHI DESHPANDE IN THAT LONG SILENCE
S.DEVASHANTHI
Asst Prof of English, Muthayammal College of Arts and Science, Rasipuram
439-442

THE NONSENSE WORLD OF SUKUMAR ROY: THE INFLUENCE OF BRITISH COLONIALISM ON SUKUMAR ROY'S NONSENSE POEMS-WITH SPECIAL REFERENCE TO ABOL-TABOL
ABHIK MAITI
Pursuing M.A in English, University of Calcutta, Kolkata, West Bengal & M.A in History, Rabindra Bharati University, Kolkata, West Bengal.
443-449

TEACHING SPEAKING AND WRITING SKILLS TO ENGINEERING STUDENTS USING CONTENT BASED INSTRUCTION
PRATIVA RANI SAHA1, S. KANCHANA2
1,2Assistant Professor Dept. of Humanities & Sciences VNR Vignana Jyothi Institute of Engineering & Technology, Hyderabad
450-453

VOICE OF THE MARGINS: KANCHA ILAIAH'S COUNTER-DISCOURSE IN WHY I AM NOT A HINDU
ANSHITA DEVAL
Research Scholar, NET-JRF,SET University of Rajasthan
454-458

MEMORY AND TIME IN SOME OF SAMUEL BECKETT'S PLAYS
Dr. MUSTAFA AHMAD MOHAMMED1, OMAR MUSTAFA AHMAD2
1Isra University, Jordan 2Cihan University, Erbil Iraq
459-468

FEMINIST TRANSITIONS IN ALICE WALKER'S THE COLOR PURPLE
RISHIKA SHARMA
Research scholar, Department of English, University of Jammu.
469-473

QUEST FOR IDENTITY : A FEMINISTIC APPROACH OF FEMALE CHARACTERS IN ANITA NAIR'S LADIES COUPE
S. MANJULA1, Dr. A. SABURUNNISA2
1Part – Time Research Scholar, PG & Research Department of English KunthavaiNaacchiyaar Govt. Arts College for Women (Auto), Thanjavur. 2Research Advisor, Assistant Professor of English, PG & Research Department of English, KunthavaiNaacchiyaar Govt. Arts College for Women (Auto), Thanjavur
474-477

IMPROVING WRITTEN COMMUNICATION IN ENGLISH THROUGH SOCIAL MEDIA-FACEBOOK
GAMEEL MAHMMOUD SAEED RAJIH
M.A English. Department of English , Dr. Dr.Babasaheb Ambedkar Marathwada University, Aurangabad,India
478-481

CULTURAL DISPLACEMENT AND IDENTITY CRISIS: A STUDY OF JHUMPA LAHIRI'S 'INTERPRETER OF MALADIES'
MD ABDUL JABBAR SK
Research Scholar Department of English B.R. Ambedkar Bihar University, Muzaffarpur, Bihar,India
482-486

DREAMS, DREAMTIMES AND PORTALS IN VIRTUE OF MAGIC REALISM AND BUSH POETRY: GILGAMESH OR IN HIS EVITERNITY EXPEDITION AND OLD BUSH SONGS
HAIDER GHAZI JASSIM AL-JABARI AL. MOOSAWI
Assistant Professor, Department of English Language and Literature College of Education for Humanities, University of Babylon
487-502

PRACTICING ETHICS IN ERROR HANDLING IN L2 CLASSROOM
J.AUNGSTON1, C. SREE MAYA2
1Assistant Professor, Department of English, DMI College of Engineering, Chennai 2Assistant Professor, Department of English, Loyola Institute of Technology, Chennai
503-505

IJELR Highlights


Country of Publication:

India


Publisher:

KY Publications. India


Frequency:

Quarterly


Publication Dates:

March, June, Sept, and December


Language :

English


Format :

Print & Online


Scope :

English Literature, ELT, Translational Studies,Linguistics, etc.,


Author Fees :

Yes


Open Access:

Yes

Review: Blindfold


Refereed:

Yes


Abstracted:

Yes


Indexed:

Yes


Policy:

Peer-reviewed


Peer Review Time:

7-14Days

Super Express Mode:1-2 Days


Submission E-mail :

editorijelr@gmail.com,editorkypublications@gmail.com
Focus and Scope
IJELR publishes original papers, review papers, conceptual framework, analytical and simulation models, case studies, empirical research, technical notes, and book reviews in the fields of:
Comparative Literature

Critical Theory

Cultural Studies

CALL

Discourse and Inter language Pragmatics

Discourse and Organization

English Literature

ELT and Related studies

ESL, ESP,EFL etc.,

Interdisciplinary Approaches in Literature

Interpreting Studies

Literary Studies

Literary Theory and Cultural Studies

Literature and Media

Literature in Translation

Translation in Literature

Translation Studies

Translation Studies

Translation and Globalization

World Literature

And other related themes
Types of papers Accepting
> Original Research Articles
> Super Express Papers: Research Article Needs to Publish within short period (2-3 days after submissions)
> Review Articles
> Short Communications
> Case Studies
> Letters to the editors and book reviewers
> Abstracts/Full Papers of Seminars and symposia will also consider for publications
Publication Charge
IJELR is an initiative to provide International Platform for quality research papers.
We cover the costs partially through article processing fees. Our expenses are split among editorial costs, electronic composition and production, journal information system, manuscript management system, electronic archiving, overhead expenses, and administrative costs. Moreover, we must cover the costs of publishing the accepted article plus the cost of reviewing articles the journal reject.
Note: Once the payment was done, it was not refunded in any circumstances/Printed copies dispatched only after releasing the entire issue (after 15 days from the date of issue)


Research Article, Review & Short Communications: For Indian Authors 1800Rs/For Others 85US$ (online only),

Research Scholars/Students (Proof mandatory) without any financial support: 1550Rs (for Online only)
Super Express mode: 2500Rs for Indian Authors,100$ for Others (Publish within 72 hours) online only*
For Printed copy :750Rs (Indians)
For Others: one printed copy 30US$ + Shipping charge depending upon origin country
* contact editor for more details & Conditions Apply

This work is licensed under a Creative Commons Attribution 4.0 International License.
©Copy Right www.ijelr.in, Andhra Pradesh, India
Published by
KY Publications, Bharathpet, Guntur,Andhra Pradesh
India