---

INTERNATIONAL JOURNAL OF ENGLISH LANGUAGE, LITERATURE AND TRANSLATION STUDIES (IJELR) is a quarterly, Indexed, Refereed and Peer Reviewed Open Access & Printed Journal (Published in March, June, Sept, and December) devoted to the critical and scholarly study of the new and the established Language, literatures in English around the world in its various manifestations as International English Literature, Postcolonial Literatures, Commonwealth Literature, New Literatures in English, and World Writing in English. It welcomes articles on the relationships among the new literatures and between the new and the established literatures.
For submissions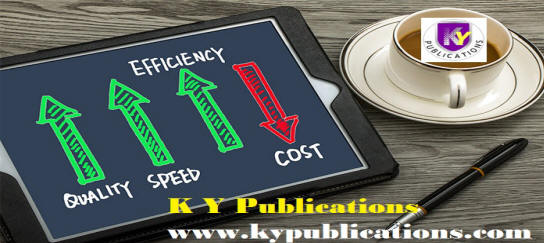 To submit an article to IJELR, please send us an email attachment to editorijelr@gmail.com,editorkypublications@gmail.com
All submissions must be received online, as email attachment.
Before Submission, please check your article format : 1.Title 2. Author (s) Details 3.Abstract 4.Key Words, 5 Introductions/discussion 6.References/Work cited 7.Author Photograph (optional)
Authors should be submitted article along with author agreement form Click here for download
Journal Key Words: Englsh Literature Journal, Print Journal, Linguistics Journal, Translation Journal, Indian English Literature Journal, Online English Journal, Indexed journal, English Language Journal, English Journal With Impact Factor
NOTE: The submission must not have been previously published, nor should it be under consideration for publication elsewhere. We also have a strict policy against plagiarism. The plagiarism is checked through two methods: reviewer check and plagiarism prevention tool. All submissions will be checked by online software before being sent to reviewers. Editor in Chief having the right to publish or reject the article in pre or post publication
updated on 01-08-2015
Volume 4.Issue 1.2017 From Page No 1-228 click here
Volume 4.Issue 1.2017 under progress

Author Image
Article Details
PDF File
ARGUMENTATIVE ESSAY WRITING EFFECTIVENESS STRATEGIES ON ENHANCING EFL LEARNERS CRITICAL THINKING SKILLS
(A CASE STUDY: AT SUDAN UNIVERSITY OF SCIENCE AND TECHNOLOGY, THIRD YEAR)
Dr.MOHAMMED ELSAWI ELSAFI IBRAHIM
King Khalid University, Faculty of Arts and Science, Kingdom of Saudi Arabia, Ministry of Education
229-238

ADAPTATION OF 'RAU' IN SANJAY LEELA BANSALI'S BAJIRAO MASTANI
Dr. DESHMUKH NANDA C
Associate Professor, Department of English, Deogiri College,
Aurangabad, State-Maharashtra, India.
239-243

NARRATIVE TECHNIQUES IN EUDORA WELTY'S "THE ROBBER BRIDEGROOM"
Dr.B.V.V.PADMAVATHI
Assistant Professor
VR Siddhartha Engineering College, Kanuru, Vijayawada
244-248

THE GOOD EARTH: THE REPRESENTATION OF CHINESE FARMERS IN PRE-REVOLUTIONARY CHINA BY PEARL S BUCK
AMBRI SHUKLA1, Dr. SHUCHI SRIVASTAVA2
1Research Scholar, 2Associate Professor
Humanities and Social Sciences, NIT, Bhopal
249-252

CONCEPT OF IDENTITY AND CULTURAL DIFFERENCE IN INDIAN DIASPORA WRITING
P.BASHEER KHAN
Adhoc Lecturer, JNTUA College of Engineering
Kalikiri, Andhra Pradesh, India
253-254

HOW FAR ARGUMENTATIVE ESSAY WRITING HELP DEVELOP LEANERS' CRITICAL THINKING
(A CASE STUDY: SUDAN UNIVERSITY OF SCIENCE AND TECHNOLOGY, EDUCATION COLLEGE, THIRD YEAR)
Dr. MOHAMMED ELSAWI ELSAFI IBRAHIM
King Khalid University, Faculty of Arts and Science, Kingdom of Saudi Arabia, Ministry of Education
255-262

ENVIRONMENTAL ISSUES IN THE SHORTER FICTION OF RUSKIN BOND
VLVN NARENDRA KUMAR
Government Polytechnic, Atmakur, SPSR Nellore Dt.,Andhra Pradesh , India.
263-266

CULTURAL CONTEXT IN THE NOVELS OF ARUNDHATI ROY
Dr. RUCHITA GOEL
Assistant Professor, Department of English,
D.A.V. College Muzaffarnagar
267-269

IMPACT OF EXTENSIVE READING HABITS ON THE READING COMPREHENSION IN ENGLISH AMONG THE FIRST YEAR PRE-UNIVERSITY STUDENTS
MAREENA SEEMA SEQUEIRA1, Dr LOURDUSAMI2
1Research Scholar, Rayalaseema University, Kurnool (A.P.),INDIA Email: seemaseq@gmail.com
2Dean & Head, P.G. Department of English, St Aloysius College, Mangalore, Karnaraka
270-276

THE POLYPHONIC RECURRENCE OF HISTORY AND FANTASY IN SALMAN RUSHDIE'S THE ENCHANTRESS OF FLORENCE
LIJI AUGUSTINE
Assistant professor, Department of English, T M Jacob Memorial Government College, Manimalakunnu, Kerala, India & PhD Research Scholar
277-280

COHERENCE AND COHESION IN AN EFL ESSAY OF A GRADUATE STUDENT
TANS FELIKS
Graduate English Education Department, Nusa Cendana University, Kupang, Inodnesia
281-292

QUEER THEORY: ORIGIN AND DEVELOPMENT
SHUCHI GUPTA
Department of English and Modern European Languages
University of Lucknow
293-298

CRITICAL ANALYSIS OF NARRATIVE MODES IN AMA ATA AIDDO'S TWO SHORT STORIES: A COMPARATIVE APPROACH
ALEM SITOT GETANEH
Lecturer, Department of English Language and Literature, Bule Hora University, Ethiopia
299-309

THE EFFECTIVENESS OF INPUT HYPOTHESIS IN ENHANCING ORAL COMMUNICATIVE COMPETENCE: A STUDY
SREE MAYA1, J. AUNGSTON2
1Assistant Professor of English, Loyola Institute of Technology, Chennai.
2Assistant Professor of English, DMI College of Engineering, Chennai.
310-312

DEATH-BED IN FAULKNER'S FICTION: REFERENCE TO DONALD MAHON AND ADDIE BUNDREN
Dr. VIBHA MANOJ SHARMA
Assistant Professor, Dept of English, Swami Shraddanand College, University of Delhi, Alipur, Delhi, India
313-320

EXPLICIT AND IMPLICIT KNOWLEDGE AND CLASSROOM INSTRUCTION
YANG-HUA PENG1, KAIWEI YAN2
1School of Foreign Languages, Chengdu College of Arts and Sciences, Sichuan Chengdu 610401,China
2School of Foreign Languages, China West Normal University, Sichuan Nanchong, 637002 China
321-324

THE ROAD NOT TAKEN : THE SPIRIT OF COUNTERCULTURE IN ON THE ROAD AND FIGHT CLUB
A.HARISANKAR
Student of M.A English Literature at St Thomas College, Palai, Cleared UGC NET
325-331

MEMORY, HARRY POTTER AND THE HOLOCAUST
ANJALY FRANCIS
Stella Maris College Chennai
332-336

TRANSLATION AND CULTURE: THE INDIAN PERSPECTIVE
Dr. NANDA SILIMA
Director, International Division, Block 15 (K) 2nd Floor, IGNOU, Maidan Garhi, New Delhi
337-341

CONFRONTING THE CONVENTION: AN EXPLORATION OF REDEFINING THE SELF IN THE SELECT SHORT STORIES OF KATHERINE ANNE PORTER
Dr. ANITHA B
Assistant Professor and Head
Postgraduate Department of English
Nirmala College for Women (Autonomous)
Red Fields, Coimbatore
342-345

THE PROBLEMS OF LEARNING ENGLISH LANGUAGE AND LITERATURE FOR THE ASSIR REGION OF SAUDI ARABIAN ENGLISH STUDENTS: AN ANALYTICAL STUDY
AFIFABANO1, NAHED MOHAMMED AHMED2
1,2Lecturer, Department of English, College of Sciences and Arts for Girls Al Namas Campus,
English Department, University of Bisha, Kingdom of Saudi Arabia
346-356

INVESTIGATING THE OPTIMAL TEACHING & LEARNING STRATEGIES FOR MEDICAL TERMINOLOGIES IN THE FACULTIES OF MEDICINE IN SUDAN
KHALDA OSMAN
Department of English Language, College of Languages,
Sudan University for Science and Technology (SUST)
357-363

A RE-EXAMINATION OF MILAN KUNDERA'S IMMORTALITY
A.KARTHIKA UNNITHAN
Pallikudath House, Puranattukara P.O.,Thrissur
364-366

FELONIOUSNESS AND SOCIETY: THE EXPRESSION OF THE SELFISH "I" VS THE COMMUNAL "WE" IN NGUGI WA THIONG'O A GRAIN OF WHEAT AND ALEX LA GUMA'S A WALK IN THE NIGHT
Dr.Abib SENE
Department of Anglophone Studies
Cheikh Anta Diop University
367-376

ASPECTS OF CAMPUS NOVEL IN SATYAJIT SARNA'S THE ANGEL'S SHARE
ANNAPURNA SHARMA
Research Scholar, Dept. of English
Jai Naraian Vyas University, Jodhpur
377-380

THE REPRESENTATION OF WORLD WAR ONE IN LITERATURE:
A COMPARATIVE STUDY OF TWO NOVELS
SHREYOSEE DASGUPTA
M.A. English
381-393

IMPROVING THE LISTENING AND SPEAKING SKILLS AMONGEST THE STUDENTS OF GOVERNMENT COLLEGES IN TELANGANA
K. VEENA
Department of English, PG College, Secunderabad, Telangana
394-398

BURNING BRIGHT, A REALISTIC THOUGH ABSURD EXPRESSION
Dr. VIBHA MANOJ SHARMA
Assistant Professor, Dept of English, Swami Shraddhanand College, University of Delhi, Alipur, Delhi, India
399-404

HENRY JAMES'S VISION OF AMERICAN WOMAN
Dr.RAJIVA RANJAN
Professor in English
405-407

COLOR JETTING; AN INCONSOLABLE PREDICAMENT IN AFRICAN AMERICAN HISTORY THROUGH TONI MORRISON NOVEL THE BLUEST EYE
PILER ATHAHAR
PhD Research Scholar, Sri Padmavathi Mahila Visvavidyalayam, Tirupati
& Assistant Professor, Madanapalle Institute Technology and Science, Madanapalle
408-410

FEMALE SAUDI EFL LEARNERS PERCEPTION ABOUT IMPROVING READING SKILLS THROUGH MOBILE TECHNOLOGY: A CASE STUDY OF QASSIM UNIVERSITY
Enas Abdelwahab Eltom RahmtAllah
Assistant Professor in Curriculum and Instruction of English Language.
Department of English Language, Unaizah College of Science and Arts, Qassim University.
411-417

FREE WILL, THE UNIVERSE OF ACCIDENTS, IRONY, CHRONO-SYNCLASTIC INFUNDIBULUMISM, AND NIHILISM IN KURT VONNEGUT'S THE SIRENS OF TITAN


Jihun Yoo


English Instructor, Kookmin University-Seoul, South Korea
418-423

DYSTOPIAN IMAGINATION: A COMPARATIVE CRITIQUE
OF MARGARET ATWOOD'S THE HANDMAID'S TALE AND ALDOUS HUXLEY'S BRAVE NEW WORLD
Dr. POOJA DULTA
Assistant Professor, Department of English, LBSGovt. Degree College Saraswatinagar H.P.
424-427

WHEN THE GOING GETS TOUGH, ONLY THE TOUGH WILL GET GOING:
A STUDY OF LOSS AND REDEMPTION IN KIRAN DESAI'S THE INHERITANCE OF LOSS
Dr. K. THANGARAJ
Assistant Professor of English
Tamil Nadu Agricultural University (TNAU), Anbil Dharmalingam Agricultural College & Research Institute, Tiruchirappalli
428-432


Remaining Articles uploaded very shorlty
IJELR

Highlights


Country of Publication:

India

Established :

2014


Publisher:

KY Publications. India


Frequency:

Quarterly


Publication Dates:

March, June, Sept, and December


Language :

English


Format :

Print & Online


Scope :

English Literature, ELT, Translational Studies,Linguistics, etc.,


Author Fees :

Yes


Open Access:

Yes

Review: Blindfold


Refereed:

Yes


Abstracted:

Yes


Indexed:

Yes


Policy:

Peer-reviewed


Peer Review Time:

7-14Days

Review process: three step process
Step 1: Checking for plagiarism with latest softwares
Step 2: Review by external examiner
Step 3:Reviewed by Editor-in-chief/Editorial Board Member
Super Express Mode:1-2 Days


Submission E-mail :

editorijelr@gmail.com,editorkypublications@gmail.com
Focus and Scope
IJELR publishes original papers, review papers, conceptual framework, analytical and simulation models, case studies, empirical research, technical notes, and book reviews in the fields of:
Comparative Literature

Critical Theory

Cultural Studies

CALL

Discourse and Inter language Pragmatics

Discourse and Organization

English Literature

ELT and Related studies

ESL, ESP,EFL etc.,

Interdisciplinary Approaches in Literature

Interpreting Studies

Literary Studies

Literary Theory and Cultural Studies

Literature and Media

Literature in Translation

Translation in Literature

Translation Studies

Translation Studies

Translation and Globalization

World Literature

And other related themes
Types of papers Accepting
> Original Research Articles
> Super Express Papers: Research Article Needs to Publish within short period (2-3 days after submissions)
> Review Articles
> Short Communications
> Case Studies
> Letters to the editors and book reviewers
> Abstracts/Full Papers of Seminars and symposia will also consider for publications
Publication Charge
IJELR is an initiative to provide International Platform for quality research papers.
We cover the costs partially through article processing fees. Our expenses are split among editorial costs, electronic composition and production, journal information system, manuscript management system, electronic archiving, overhead expenses, and administrative costs. Moreover, we must cover the costs of publishing the accepted article plus the cost of reviewing articles the journal reject.
Note: Once the payment was done, it was not refunded in any circumstances/Printed copies dispatched only after releasing the entire issue (after 15 days from the date of issue)


Research Article, Review & Short Communications: For Indian Authors 1800Rs/For Others 85US$ (online only),

Research Scholars/Students (Proof mandatory) without any financial support: 1660Rs (for Online only)
Super Express mode: 2500Rs for Indian Authors,100$ for Others (Publish within 72 hours) online only*
For Printed copy :750Rs (Indians)
For Others: one printed copy 30US$ + Shipping charge depending upon origin country
* contact editor for more details & Conditions Apply

This work is licensed under a Creative Commons Attribution 4.0 International License.
©Copy Right www.ijelr.in, Andhra Pradesh, India
Published by
KY Publications, Bharathpet, Guntur,Andhra Pradesh
India