---

INTERNATIONAL JOURNAL OF ENGLISH LANGUAGE, LITERATURE AND TRANSLATION STUDIES (IJELR) is a quarterly, Indexed, Refereed, and Peer Reviewed Open Access & Printed Journal (Published in March, June, Sept, and December) devoted to the critical and scholarly study of the new and the established Language, literatures in English around the world in its various manifestations as International English Literature, Postcolonial Literatures, Commonwealth Literature, New Literatures in English, and World Writing in English. It welcomes articles on the relationships among the new literatures and between the new and the established literatures.
For submissions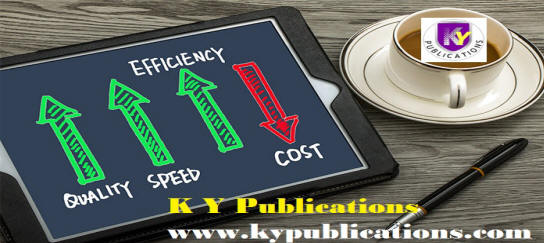 To submit an article to IJELR, please send us an email attachment to editorijelr@gmail.com, editorkypublications@gmail.com
All submissions must be received online, as email attachment.
Before Submission, please check your article format : 1.Title 2. Author (s) Details 3.Abstract 4.Key Words, 5 Introductions/discussion 6.References/Work cited 7.Author Photograph (optional)
Authors should be submitted article along with author agreement form Click here for download
Journal Key Words: English Literature Journal, Print Journal, Linguistics Journal, Translation Journal, Indian English Literature Journal, Online English Journal, Indexed journal, English Language Journal, English Journal With Impact Factor
NOTE: The submission must not have been previously published, nor should it be under consideration for publication elsewhere. We also have a strict policy against plagiarism. The plagiarism is checked through two methods: reviewer check and plagiarism prevention tool. All submissions will be checked by online software before being sent to reviewers. Editor in Chief having the right to publish or reject the article in pre or post publication
updated on 01-08-2015

Volume 5.Issue 1.2018 (Jan-Mar)
Author
Article
Page No
A STUDY OF SOUND DEVICES IN POEMS OF TIGRIGNA FOCUSING ON CONSONANCE [C-V-C]
HAYELOM BARO1, Dr. PAWAN DWIVEDI2
1Lecturer in English literature, Aksum University, Ethiopia and Pursuing PhD at Parul University, India faculty of arts 2Registrar (Corporate Relations and Human Resources) Faculty of arts, Parul University, Limda, Waghodiya Vadodara-391760, Gujarat-India
1-4

STUDY OF ENGLISH LANGUAGE IN RELATION TO NATIONAL AND GEOGRAPHICAL ORIGINS
ANAND SONI1, Dr. ANITA THAKUR2
1Assistant Professor, Dept. of English, Shri Vaishnav Institute of Law, Indore (MP) Email: anand.soni21may@gmail.com 2Head of the School of Interdisciplinary Sciences, Symbiosis University of Applied Sciences, Indore
5-10

CRITIQUING THE POST-MODERNIST CRITIQUE OF 'MEANING' IN LITERARY TEXT WITH SPECIAL REFERENCE TO 'WAITING FOR GODOT'
SHIVASHISH SAH
Research Scholar, Dept. of English and Cultural Studies, Panjab University
11-15

MUSING MYSTIC MUSINGS: A PSYCHOANALYSIS OF SADHGURU'S INFLUENTIAL SPIRITUAL DISCOURSES
MEGHNA GHATAK
Lecturer, School of Humanities and Arts, Jagran Lake city University, Bhopal, Madhya Pradesh
16-20

KAFKAESQUE ELEMENTS IN KOBO ABE'S THE WOMAN IN THE DUNES S. MANOJ
Assistant Professor of English,
Agurchand Manmull Jain College (Shift II) Affiliated to University of Madras, Meenambakkam, Chennai 600114
21-24

MOTHER - DAUGHTER RELATIONSHIP IN THE SHORT STORIES OF EUDORA WELTY
Dr.M.UMA DEVI
Associate Professor of English Sreenidhi Institute of Science and Technology, Yamnampet, Ghatkesar, Hyderabad Telangana, India
25-30

QUEST FOR FREEDOM IN ARVIND ADIGA'S NOVEL THE WHITE TIGER Dr. YAUL USHA P.
Assistant Professor Department of English Shri Ganesh Arts College, Kumbhari-Akola
31-34

CULTURAL IMPOTENCY OR LACK IN ALBERT CAMUS' PROTAGONIST IN THE STRANGER
S. MANOJ
Assistant Professor of English, Agurchand Manmull Jain College (Shift II) Affiliated to University of Madras, Meenambakkam, Chennai 600114
35-37


DEVELOPING LISTENING SKILLS
D.ESWARAN1, Dr.S.DIRAVIDAMANI2
1PhD Research Scholar (Part time), Periyar University, Salem. 2Research Supervisor & Assistant Professor, Periyar University, College of Arts & Science, Mettur, Salem
38-40

NATURE MYSTICISM IN THE POETRY OF MARY WEBB
ANITA JOSE
M.Phil Scholar, Department of English, Stella Maris College, Chennai
41-44

LIFE, STAGE & VIJAY TENDULKAR: AN INSIGHT INTO THE UNFLINCHING INTEGRITY OF MARATHI THEATRE WRITING
Dr. SMITA MISHRA
ASSISTANT PROFESSOR GRADE III AMITY INSTITUTE OF ENGLISH STUDIES AND RESEARCH AMITY UNIVERSITY SECTOR 125,NOIDA, UTTAR PRADESH
45-49

ARUN JOSHI'S THEME OF ALIENATION: THE FOREIGNER
VIJAYAPRABU P
ASSISTANT PROFESSOR, DEPARTMENT OF ENGLISH, KAYPEEYES COLLEGE OF ARTS AND SCIENCE, KOTAGIRI, THE NILGIRIS, TAMIL NADU
50-53

DECIPHERING HANNIBAL LECTER: SOCIO PATH or SUPERHUMAN?
NAMITHA SOMAN1, NIKITHA BASIL*2
1Student, M.A English, English and Foreign Languages University Hyderabad
2M Phil, Stella Maris College Chennai & Former mentor Research Intern at Ben-Gurion University, Israel
54-59

THE LANGUAGE ANIMAL - A COMPARATIVE STUDY OF TWO NOVELS IN REGARD TO LANGUAGE AND ANIMALITY
AADYA PRASAD
Lecturer, Starex University, Gurugram, Haryana
60-66

BAMA'S IMAGE OF DALIT WOMAN IN SANGATI
VIJAYAPRABU. P
ASSISTANT PROFESSOR, DEPARTMENT OF ENGLISH, KAYPEEYES COLLEGE OF ARTS AND SCIENCE, KOTAGIRI, THE NILGIRIS, TAMIL NADU
67-75

HERMAN MELVILLE'S"BILLY BUDD": A STUDY OF CONFLICT BETWEEN GOOD AND EVIL
Dr. SHIKHA SHARMA
Department of English, Govt. Girls College, Baran (Rajasthan)
76-78

READING STRATEGIES OF SECOND LANGUAGE READERS AT THE TERTIARY LEVEL
B.RAJKUMAR1, Dr.G.BASKARAN2, R.ANANDAM3
1&3 Part time Research Scholar, Bharathiar University, Coimbatore 2Dean & Professor, Faculty of English &Foreign Languages, Gandhigram Rural Institute, Gandhi gram (Deemed to be University) Dindugal
79-81

GREED AS A REPEATED STIMULATION FOR CRIMES – AN ANALYSIS ON ARTHUR CONAN DOYLE'S SHERLOCK HOLMES STORIES
Dr. S. MAHESWARI
Assistant Professor of English, Sri Sarada College for Women (Autonomous), Salem, Tamil Nadu
82-86

ECO-MARXISM IN AMITAV GHOSH'S THE GLASS PALACE
Dr.S.LAVANYA1, K.NITHYA2
1Assistant Professor, 2Ph.D Scholar
Department of English, PSGR Krishnammal College for Women, Coimbatore
87-91

ANOMALIES AND DIFFICULTIES IN THE TELUGU DUBBED FILMS FROM ENGLISH WITH REFERENCE TO THE MOVIE TITANIC (1997): CRITICAL ANALYSIS
Dr.MADUPALLI SURESH KUMAR1, NADUKUDITI SUDHEER KUMAR2
1Professor of English, Department of English, Acharya Nagarjuna University, Guntur, A.P, India 2Assistant Professor of English, Bapatla Engineering College, Bapatla, Guntur (Dt), A.P., India
92-95

Remaining Articles uploaded very shortly
IJELR

Highlights


Country of Publication:

India

Established :

2014


Publisher:

KY Publications. India


Frequency:

Quarterly


Publication Dates:

March, June, Sept, and December


Language :

English


Format :

Print & Online


Scope :

English Literature, ELT, Translational Studies,Linguistics, etc.,


Author Fees :

Yes


Open Access:

Yes

Review: Blindfold


Refereed:

Yes


Abstracted:

Yes


Indexed:

Yes


Policy:

Peer-reviewed


Peer Review Time:

7-14Days

Review process: three step process
Step 1: Checking for plagiarism with latest softwares
Step 2: Review by external examiner
Step 3:Reviewed by Editor-in-chief/Editorial Board Member
Super Express Mode:1-2 Days


Submission E-mail :

editorijelr@gmail.com, editorkypublications@gmail.com
Focus and Scope
IJELR publishes original papers, review papers, conceptual framework, analytical and simulation models, case studies, empirical research, technical notes, and book reviews in the fields of:
Comparative Literature

Critical Theory

Cultural Studies

CALL

Discourse and Inter language Pragmatics

Discourse and Organization

English Literature

ELT and Related studies

ESL, ESP,EFL etc.,

Interdisciplinary Approaches in Literature

Interpreting Studies

Literary Studies

Literary Theory and Cultural Studies

Literature and Media

Literature in Translation

Translation in Literature

Translation Studies

Translation Studies

Translation and Globalization

World Literature

And other related themes
Types of papers Accepting
> Original Research Articles
> Super Express Papers: Research Article Needs to Publish within short period (2-3 days after submissions)
> Review Articles
> Short Communications
> Case Studies
> Letters to the editors and book reviewers
> Abstracts/Full Papers of Seminars and symposia will also consider for publications

This work is licensed under a Creative Commons Attribution 4.0 International License.
©Copy Right www.ijelr.in, Andhra Pradesh, India
Published by
KY Publications, Bharathpet, Guntur,Andhra Pradesh
India