---

INTERNATIONAL JOURNAL OF ENGLISH LANGUAGE, LITERATURE AND TRANSLATION STUDIES (IJELR) is a quarterly, Indexed, Refereed, and Peer Reviewed Open Access & Printed Journal (Published in March, June, Sept, and December) devoted to the critical and scholarly study of the new and the established Language, literatures in English around the world in its various manifestations as International English Literature, Postcolonial Literatures, Commonwealth Literature, New Literatures in English, and World Writing in English. It welcomes articles on the relationships among the new literatures and between the new and the established literatures.
For submissions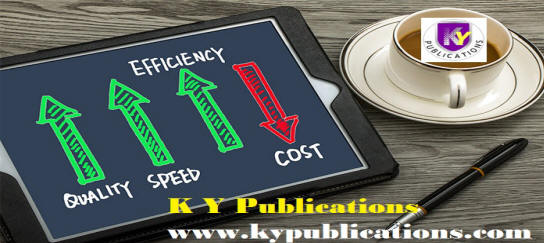 To submit an article to IJELR, please send us an email attachment to editorijelr@gmail.com, editorkypublications@gmail.com
All submissions must be received online, as email attachment.
Before Submission, please check your article format : 1.Title 2. Author (s) Details 3.Abstract 4.Key Words, 5 Introductions/discussion 6.References/Work cited 7.Author Photograph (optional)
Authors should be submitted article along with author agreement form Click here for download
Journal Key Words: English Literature Journal, Print Journal, Linguistics Journal, Translation Journal, Indian English Literature Journal, Online English Journal, Indexed journal, English Language Journal, English Journal With Impact Factor
NOTE: The submission must not have been previously published, nor should it be under consideration for publication elsewhere. We also have a strict policy against plagiarism. The plagiarism is checked through two methods: reviewer check and plagiarism prevention tool. All submissions will be checked by online software before being sent to reviewers. Editor in Chief having the right to publish or reject the article in pre or post publication
updated on 01-08-2015

Volume 4.Issue 4.2017 (December Under Progress)
Author
Article
Page No
A BOOK-REVIEW OF ARUNDHATI ROY'S THE MINISTRY OF UTMOST HAPPINESS
MOSSA SOHANA KHATUN
M.A. in English Literature and TESOL, Adjunct Lecturer of English Literature and Language, Department of English, Northern University, Dhaka, Bangladesh


(A BOOK-REVIEW)

1-2

JAMES JOYCE ANTIHERO
Dr. Ishraga Bashir Mohammed ElHassan Mahgoub
Faculty of Arts Department of English Language and Literature Al Neelain University
1-9

THEMATIC STUDY AND FAMILY RELATIONSHIPS IN ARTHUR MILLER'S THE CRUCIBLE
RAFED KAWAN MOHAMMED
College of Great Imam, Iraq
10-13

SOCIETY AS A FACTOR OF PERSONALITY DEVELOPMENT IN "TESS"
GH MOHD MALIK
Research Scholar, School of Studies In Languages, Jiwaji University Gwalior
14-15

Dr. B.R. AMEDKAR'S SPEECH ON ANNIHILATION OF CASTE
Dr. RUCHITA GOEL
Assistant Professor, Department of English, D.A.V.College, Muzaffarnagar
16-19

MODERNISTIC METHODS OF ENGLISH LANGUAGE TEACHING
Dr. R. NAGA DHANA LAKSHMI1, Dr.R.BAKYARAJ2, R.E.M.PREMA CHANDRIKA3
1Associate Professor in English, 2,3Assistant Professor in English K L University, Green Fields, Vaddeswaram, A.P., INDIA
20-25

NEW SIGNATURES: SELECT POEMS OF SURJEET KALSEY AND LAKSHMI GILL
Dr. PARUL SINGH
Assistant Professor, Department of Engineering Lucknow University, Lucknow
26-29

AUDEN: THE WORKINGS OF SATIRE AND HUMOUR
Dr RASHMI THAKUR
Asst. Professor Christian Eminent College, Indore. M.P.
30-36

AN INVESTIGATION ON GERUND AND INFINITIVE CONSTRUCTIONS IN ENGLISH
Nibras Ahmed Abdullah AL- Khazraji
Lecturer in the Department of Origins of Religions/Samarra College of Imamalhdam University, Bagdad, Iraq
37-44

THE SUFFERINGS AND STRUGGLE OF A MOTHER (HALEEMA) FOR HER DISAPPEARED SON (IMRAN)- IN SHAHNAZ BASHIR'S HALF MOTHER MOHAMMAD YASEEN PANDITH1, CHARU CHITRA2
1Research Scholar, Department of English, Jiwaji University, Gwalior (MP) 2Assistant Professor, Govt. K.R.G. P.G. (Autonomous) College,Gwalior (MP)
45-49

SOCIAL ALIENATION IN MULK RAJ ANAND'S UNTOUCHABLE
HARISH NEELALA
Assistant Professor of English, SR Engineering College, Warangal
50-52

CHARACTERIZATION IN R.K.NARAYAN'S A TIGER FOR MALGUDI
Dr. K.KOTESWARA RAO
T.G.T (ENGLISH), JAWAHAR NAVODAYA VIDYALAYA KALUJUVVALAPADU (POST), TARLUPADU (MANDAL), PRAKASAM (DIST) A.P- 523 241
53-54

AN INTERESTING ANALYSIS OF THE COLLECTIVE UNCONSCIOUS OF BRITISH CHILDREN THROUGH THE LENS OF CHILDREN'S LITERATURE - An Indian perspective
Dr.R.SRIVIDYA
Associate professor, Dept of English, Dr.Ambedkar Govt Arts College, Vyasarpadi, Chennai
55-57

AMBITION, EVIL AND COURAGE: IN MACBETH
HARISH NEELALA
Assistant Professor of English, SR Engineering College, Warangal
58-60

STYLISTICS AND STUDY OF TRANSLATED LITERATURE
Dr Jayashri B.Aher
Assistant Professor, Dept. of English, N.A.C. and Sci.College, Ahmednagar, Maharashtra
61-64

R K NARAYAN'S "THE BACHELOR OF ARTS" AND "THE ENGLISH TEACHER": PRECURSORS OF INDIAN NOVELS IN ENGLISH WITH CAMPUS SETTING
Dr NAMRATA BEHERA
Utkal University, Bhubaneswar, Odisha, India.
65-68

PROPHESYING THE WAR CRIMES TRIAL IN HUMAYUN AHMED'S SHORT STORY
Abu Ula Muhd. Hasinul Islam
Assistant Professor of English Directorate of Secondary and Higher Education, Bangladesh
69-73

STRUGGLE FOR IDENTITY A STUDY OF ANITA DESAI'S NOVEL IN CUSTODY
B. SANDHYA RANI
Guest faculty in English, Dept of HSS, AU College of Engineering, Andhra University, Visakhapatnam
74-77

ENGLISH VOCABULARY – A MATTER OF WORD BUILDING AND WORD USING
Dr. S. GEETHA
Assistant Professor of English, Sri K.G.S. Arts College, Srivaikundam, Thoothukudi District, Tamil Nadu
78-80

THE STRUGGLE OF CHITRA TO WIN HER LOVE IN THE PLAY 'CHITRA'

DILEEP PANDIT SAPKALE
Asst. Professor & Head, Department of English Arts, Science and Commerce College, Chopda. Tal. Chopda, Dist. Jalgaon, State. Maharashtra
81-85

A COMPARATIVE STUDY OF TWO CLASSICAL SANSKRIT DRAMAS 'ABHIJNANASAKUNTALAM' AND 'MALAVIKAGNIMITRA'
Dr. ANAMIKA DEB
Research Scholar, Sanskrit , Kalyani, West Bengal, India
86-90

IDENTITY AND THE QUEST FOR ETHICS IN JOSEPH HELLER'S
CATCH- 22
SABA ZAHOOR
Research Scholar, Jamia Millia Islamia, New Delhi
91-95

STRATEGIES OF TEACHING SPEAKING SKILLS THROUGH ACTIVITIES IN MULTIMEDIA LANGUAGE LABORATORY FOR TECHNICAL STUDENTS
B.KOMURAIAH
JNTUH College of Engineering Sultanpur, Sanga Reddy
96-99

MARVELL'S "TO HIS COY MISTRESS": THE CONFLICT BETWEEN THEME AND IMAGERY
Prof. SADDIK GOHAR
Chair of the English Literature Department UAE University
100-104

THE IMPACT OF DONGOLESE LANGUAGE IN LEARNING ENGLISH

ABAZAR MOHAMMED NUGD ALLAH
Mohammed
University of Bahri Khartoum- Sudan
105-112

THE RISE OF SOCIO COMMUNIST IDEOLOGY IN 'WALKING WITH COMRADES' BY ARUNDHATI ROY
RAMBABU GULAGATTU
Lecturer in English
113-115

USING LANGUAGE GAMES TO TEACH GRAMMAR
S. SOUNDIRARAJ1, M. ELAMARAN2
1Associate Professor, Dept. of English, Anna University, Chennai 2Assistant Professor, Vels University, Chennai
116-122

IMBALANCE OF POWER IN ROHINTON MISTRY'S 'A FINE BALANCE' (Issue of Oppression in the Name of Caste, Gender and Politics in the Novel - A Critical Study)
R. CHANDRA SEKHAR
SA English, ZPHS Rayalapur, Telangana
123-126

THEMES OF IDENTITY AND SELF-DISCOVERY IN NOVELS IN BANGLADESH AFTER THE LIBERATION WAR OF 1971


DUDHATE MADHAV SHAMRAO1, RAJURKAR MAHESH DHONDIBA2


1Yeshwant Mahavidyalaya, Nanded (MS) 2SGB Mahavidyalaya, Purna, Parbhani (MS)
127-129

THE PHILOSOPHY OF "BOND OF HUMANITY" IN THE WORK OF "THE POST MASTER" BY RABINDRANATH TAGORE
RAMBABU GULAGATTU
Lecturer in English
130-132

CONFLICT BETWEEN SENSE AND SENSIBILITY IN G. B. SHAW'S PLAY ARMS AND THE MAN
ISHFAQ HUSSAIN BHAT
Ex Student, Department of English, University of Kashmir, Thune, Kangan, Ganderbal, Jammu and Kashmir.
133-136

ROMANTICISM IN TAGORE'S WORKS: A CRITICAL STUDY RAHAMATULLA
M. A. English, Kazi Nazrul University, Asansol, West Bengal
137-140

COGNITIVE-SEMANTIC ANALYSIS OF POLITICAL SPEECHES OF HILLARY CLINTON: LAKOFF'S MODELS OF POLITICAL MORALITY
Prof. M.SURESH KUMAR1, MOHAMMED MAHMOOD AL-WARD2
1Department of English, Acharya Nagarjuna University, Andhra Pradesh, India 2Research scholar, Acharya Nagarjuna University, Andhra Pradesh, India
141-146

THE COMPLICATED TRANSCRIPTION OF ARABIC SCRIPT INTO ENGLISH
SADDIK GOHAR
Professor of English Literature, Translation and Criticism & Chair of the English Literature Department, UAE University
147-155

THE FOUNDATIONS OF UNDER PRIVILEGED COMMUNITIES (DALITS) IN MODERN INDIA- THOUGHTS AND PHILOSOPHIES
RAMBABU GULAGATTU
Lecturer in English
156-158

COMMUNICATIVE SKILLS IN MULTICULTURAL ENGINEERING CLASSROOM: EMPLOYERS' EXPECTATIONS AND EMPLOYEES' PREPAREDNESS
SHRUTI SHRIVASTAVA1, RAKHI SAMEER2
1Research scholar, AIESR department, AMITY University 2Associate Professor, AIESR department, AMITY University
159-164

GENRE ANALYSIS: INVESTIGATION OF THE RHETORICAL MOVES OF TRANSLATOR'S INTRODUCTION
Dr. NASIR ALI OSMAN SATTI
Faculty of Arts, Department of Linguistics, University of Khartoum
165-174

SOCIAL CONSTRUCTIONS OF FEMALE IDENTITY IN VIRGINIA WOOLF'S "A HAUNTED HOUSE" AND ANGELA CARTER'S "THE BLOODY CHAMBER"
RAJA KHALEEL AL-KHALILI1, THIKRAYAT MOHAMED ALASLA2
1,2Hashemite University, Irbid- PO BOX 1987- Jordan
175-180

PROMOTING INCLUSIVITY BY RECYCLING IN ELT: FROM GARBAGE TO CLASSROOM
Dr. TALAIA NAZ1, Dr. MUSTAFA MASIHUDDIN SIDDIQUI2
1Overseas English Language Teacher, and Full-time Editor in Kids Island Academy, Aligarh, UP, India
2Overseas English Language Trainer, and Full-time Chief-editor in Kids Island Academy, Aligarh, UP, India
181-185

VISIONS OF RESISTANCE: IMPACT OF COLONIALISM ON DIFFERENT NATIONS
VINEETHA VIJAI
Post graduate student Mar Augusthinose College Ramapuram, Kottayam
186-199

EFFECTS OF RELIGIOUS RITUALS WITH PARTICULAR REFERENCE TO RABINDRANATH TAGORE'S SACRIFICE
M.S PRADEEP1, Dr ARUL THERSA2
1Research Scholar in Bharathiar University, Coimbatore & Assistant Professor VSB College of Engineering Technical Campus Coimbatore 2Research supervisor & Assistant Professor Govt Arts and Science College Theni
200-201

GENDER CONSTRUCT IN NERVOUS CONDITIONS BY TSITSI DANGAREMBGA
P. LINCY
Assistant Professor, Nirmala College for Women, Coimbatore
202-205

AUTOCRATIC STUDY OF BUCHI EMECHETA'S THE BRIDE PRICE
RATHIKA.E
PG Student, Ethiraj College for Women, Chennai
206-209

RELIGIOUS BELIEFS IN ONE MAN ONE WIFE (ALUKO, 1967) AND IN PURPLE HIBISCUS (ADICHIE, 2006)
Laure Clémence CAPO-CHICHI épouse ZANOU
Associate Professor of African Literature at the Department of English Faculty of Letters Languages Arts and Communication (FLLAC) University of Abomey-Calavi (UAC), Abomey-Calavi, Republic of BÉNIN
210-217

On Developing the Translation Competence: A Case of EFL Learners


Dr.

Elbadri Abbas Elzubier1,Mohammed Abdullah Omer BaHashwan2
1Assist. Professor of Applied linguistics, ELT &Translation Studies, Dept. of English Language and Literature, Faculty of Arts, Omdurman Islamic University- P.O. Box 382- Sudan 2A PhD candidate, Researcher and Freelance Translator, Director of English Centre, Seiyun, Yemen
218-230

CHITRA BANERJEE DIVAKARUNI'S SISTER OF MY HEART: COMPLEXITIES OF SURVIVAL FOR WOMEN
NIGAR ALAM
Ph.D Scholar (Full Time)(English) BBDU Lucknow (U.P) India
231-237

OBFUSCATING THE OBSCURE: THE CEMENTING OF VOIDS BY THE MEDIA
ROSE MARY JOSEPH
Student, Deva Matha College, Kuravilangad
238-240

NARRATIVE TECHNIQUES IN ROHINTON MISTRY SELECT NOVELS
K.MANIKANDAN1, Dr. G. BASKARAN2
1Research Scholar in English – Part time PhD (Category- B), Bharathiar University, Coimbatore, Tamil nadu. 2Associate Professor, Dept of English, Research Supervisor, Bharathiar University, Coimbatore, Tamil nadu.
241-243

STYLE IN OKU BIRTH SONG
Frida Menkan Mbunda-Nekang
Dept of English, University of Buea, PO box 63, South West Region , Cameroon, West Africa
244-261

VARIOUS ROLES AND RESPONSIBILITIES OF AN ENGLISH LANGUAGE TEACHER
G.KALPANA DEVI1, V.V.SUBBA RAO2
1Research Scholar, K L University, Vaddeswara, & Asst. Professor, VLITS, Vadlamudi, Guntur Dist. A.P 2Associate Professor, Chalapathi Institute of Technology, Mothadaka, Guntur Dist. A.P.
262-264

PICTURE OF A CITY WITH PARTICULAR REFERENCE TO ROHINTON MISTRY'S SELECT NOVELS
K.MANIKANDAN1, Dr. G. BASKARAN2
1Research Scholar in English – Part time PhD (Category- B), Bharathiar University, Coimbatore, Tamil nadu. 2Associate Professor, Dept of English, Research Supervisor, Bharathiar University, Coimbatore, Tamil nadu.
265-266

Remaining Articles uploaded Very shorlty
IJELR

Highlights


Country of Publication:

India

Established :

2014


Publisher:

KY Publications. India


Frequency:

Quarterly


Publication Dates:

March, June, Sept, and December


Language :

English


Format :

Print & Online


Scope :

English Literature, ELT, Translational Studies,Linguistics, etc.,


Author Fees :

Yes


Open Access:

Yes

Review: Blindfold


Refereed:

Yes


Abstracted:

Yes


Indexed:

Yes


Policy:

Peer-reviewed


Peer Review Time:

7-14Days

Review process: three step process
Step 1: Checking for plagiarism with latest softwares
Step 2: Review by external examiner
Step 3:Reviewed by Editor-in-chief/Editorial Board Member
Super Express Mode:1-2 Days


Submission E-mail :

editorijelr@gmail.com, editorkypublications@gmail.com
Focus and Scope
IJELR publishes original papers, review papers, conceptual framework, analytical and simulation models, case studies, empirical research, technical notes, and book reviews in the fields of:
Comparative Literature

Critical Theory

Cultural Studies

CALL

Discourse and Inter language Pragmatics

Discourse and Organization

English Literature

ELT and Related studies

ESL, ESP,EFL etc.,

Interdisciplinary Approaches in Literature

Interpreting Studies

Literary Studies

Literary Theory and Cultural Studies

Literature and Media

Literature in Translation

Translation in Literature

Translation Studies

Translation Studies

Translation and Globalization

World Literature

And other related themes
Types of papers Accepting
> Original Research Articles
> Super Express Papers: Research Article Needs to Publish within short period (2-3 days after submissions)
> Review Articles
> Short Communications
> Case Studies
> Letters to the editors and book reviewers
> Abstracts/Full Papers of Seminars and symposia will also consider for publications

This work is licensed under a Creative Commons Attribution 4.0 International License.
©Copy Right www.ijelr.in, Andhra Pradesh, India
Published by
KY Publications, Bharathpet, Guntur,Andhra Pradesh
India